KELLY You have won a 16 x 20  Canvas  of the image of your choice.
Thank you so all who voted!!! This was my absolute favorite photo of the year. I almost didn't include this photo in the contest because the children are my niece and nephew…BUT my sister-in-law didn't get the photo shoot for free – she scheduled it like everyone else, and paid like everyone else – so I figured it was like any other client. I  took this shot during my first photo trip to CA. It was a crazy week filled with photo shoots not to mention a belly filled with nerves. I was  still trying to grasp the connection of aperture. Shutterspeed and ISO. I was still trying to grasp the best way to use my lenses – and then add shooting without openshade –  well that was definitely outside of my comfort zone.
I have had alot of requests as to the specifics of this photo so here it is.
This was shot at 24mm while I was crouched out the ground. I shot this around 7:34 -the clouds rolled in 15 minutes later and it was gloomy and gray for the rest of the day (sunset was at 8:45)
As for the metadata on the photo
Aperture was 3.2
Shutter speed was 1/800
ISO -100
This photo was included in the Inspire Me Baby Best of 2011 – inspiremebaby.com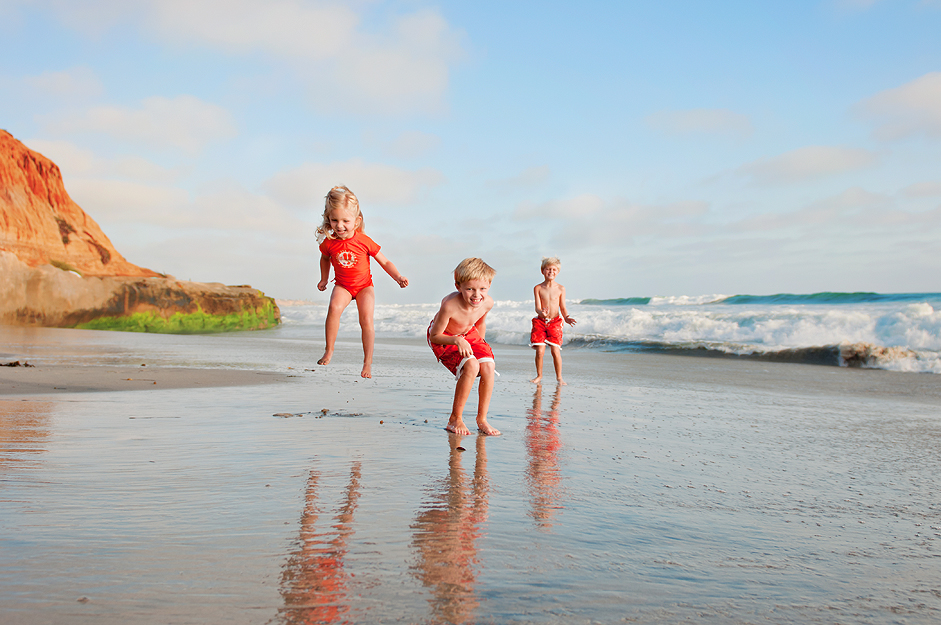 PINTHIS