Well another milestone reached this morning as my boy learned to ride his bike without training wheels.
Learning to ride his bike is a pretty big milestone for all of us.  I have to admit this has been one of our fears, teaching our boy to ride a two -wheeler. You will notice that he is only padded down with a helmet  (not that we didn't try to bring knee pads). As life would have it,  we ended up bringing with us 1 elbow pad and 1 knee pad. .. so they were quickly  tossed in the grass and we crossed our fingers.  While we haven't instilled a sense of fear in Hayden – I think that he was born with an innate sense that he couldn't live a life on the edge.This is our second attempt as we nervously tried this last year and Hayden just didn't have the courage to ride without his Dad's grip or was it that we didn't have the courage to let go –  Today was the day that we chose to let go of our fear and then  convince Hayden that it was time to let go of his fear. Bright and early we headed to the greenbelt – and as Emerson cried " My Daddy"… "My Daddy"  my sweet 6 year old little man – the one who said only 7 year olds ride 2 -wheelers – screamed "Let go Daddy" and soared.  For those of you who are wondering -no,  I didn't cry… I BEAMED! I was so proud of all of us  – we have come a long way !!
As I relish this time in our lives,  it is not lost on me that the next set of wheels he will learn to steer will be one that will go much faster , a set of wheels that will keep me up too late and turn the rest of my hair gray as I patiently wait from him to come home from being out with his friends….now that choked me up a little bit.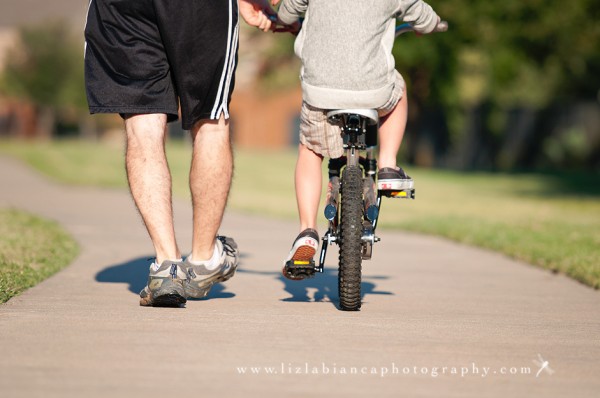 PINTHIS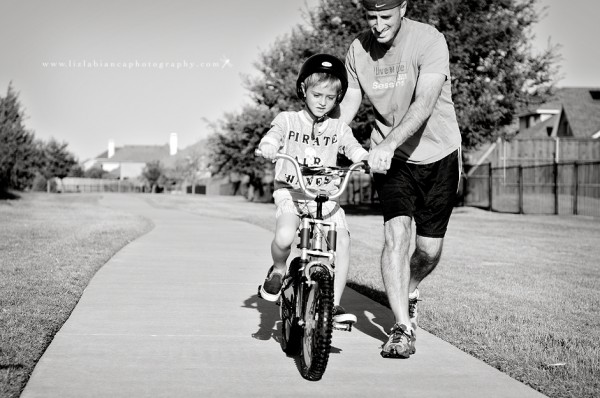 PINTHIS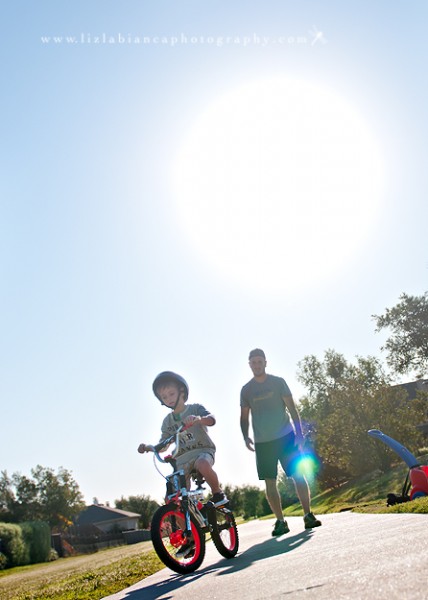 PINTHIS

PINTHIS

PINTHIS

PINTHIS

PINTHIS
apparently sharing her daddy with her Bo-Bo isn't on her list of favorite things to do.

PINTHIS